Our reviews are not based on advertising; they are based on real experiences. Sounds like a strange concept? Believe it or not, honesty is contagious. One honest review leads to another, making vpnMentor a truly powerful transparency tool for the internet.

We are marathon runners. Which means we always go the extra mile. We are committed to being on your side by giving you full, detailed advice on anything and everything VPN related.

We work diligently to write easy-to-read guides on hard-to-understand subjects. That is what we are here for. We then translate them into 29 languages, so people in Spain, France and Indonesia can equally enjoy the same high quality content as people in the USA.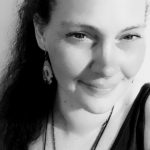 Kat Fulgieri
Cybersecurity Researcher
Kat first self-identified as a computer geek at the age of six. Fascinated by all the ways in which humans communicate, she specializes in helping increase accessibility for users of all technical skill levels from all over the world.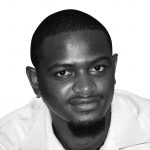 Kelvin Kiogora
Cybersecurity Researcher
Kelvin is a certified cybersecurity writer whose passion is to help people protect their online privacy and secure their devices and data in a world with constantly evolving cyber threats.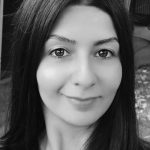 Shahad Yacoub
Cybersecurity Researcher
Shahad is a freelance writer who loves all things tech. She's particularly interested in the fields of cybersecurity and networking.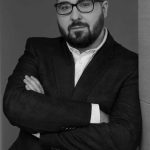 Obren Jankovic
Cybersecurity Researcher
Obren is a technology researcher and writer. He is a strong believer in online privacy and digital freedom.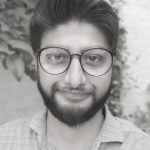 Sheharyar Zaheer
Cybersecurity Researcher
Sheharyar is a freelance content writer specializing in cybersecurity and other tech-related topics. He strongly advocates for digital freedom and believes that everyone has a right to online privacy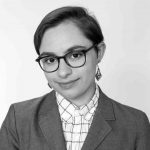 Araxie Cass
Cybersecurity Researcher
Araxie Cass is a tech and cybersecurity writer who loves learning about new systems and tools and educating people about privacy, security, and new developments in the tech world.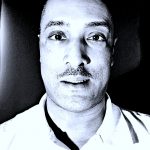 Ronald Corker
Cybersecurity Researcher
Ronald is a veteran writer interested in cybersecurity and internet privacy. He's passionate about using the written word to educate and inform his readers and helping them stay safe online.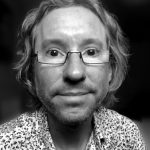 James Everard
Cybersecurity Researcher
James fervently advocates freedom of speech and denounces censorship. He believes it is everyone's right to protect their online privacy and evade data tracking. From a professional perspective, he has written about cybersecurity for business, including e-commerce store maintenance, SaaS, and MFA.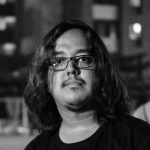 Anshul Jain
Cybersecurity Researcher
Anshul is a writer and cybersecurity enthusiast, with a keen interest in AI, Cryptocurrency, and DeFi. He focuses on navigating today's online world with complete security, privacy, and anonymity, and wants to help his readers do the same.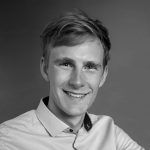 Oscar Brumelis
Cybersecurity Researcher
Oscar is a writer who's passionate about tech and cybersecurity. He's an advocate against censorship and believes everyone should be able to stay anonymous while browsing the web.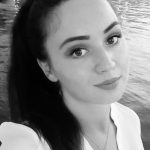 Dajana Trkulja
Cybersecurity Researcher
Dajana is an enthusiastic cybersecurity researcher who has tested over a hundred different VPN providers and is strongly committed to data security on the Internet.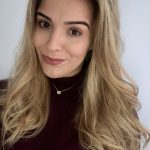 Keira Waddell
Cybersecurity Researcher
Keira is a professional technology writer and cybersecurity enthusiast. She is a supporter of digital freedom and online privacy.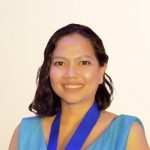 Jairene Cruz-Eusebio
Cybersecurity Researcher
Jairene Cruz-Eusebio has a degree in Industrial Engineering, but her true passion lies in the field of cloud computing and cybersecurity. Jairene understands the value of online safety, which is why she's always on the lookout for new innovations in the field.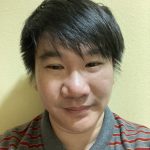 Benjamin Lee
Junior Editor
Benjamin is a professional copywriter who strongly advocates for the freedom of information, which is why data security and internet privacy are his specialties. He regularly contributes to sites that focus on cryptocurrency, DeFi, and internet privacy.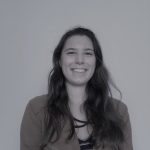 Milica Jankovic
Cybersecurity Researcher
Milica is interested in VPNs because of the growing need for privacy protection. The field of cybersecurity is ever-growing and people want quality VPNs and plans that will ensure their safety while browsing the Internet.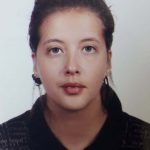 Sandra Stajic
Cybersecurity Researcher
Sandra is a copywriter interested in topics related to tech and cybersecurity. She thinks it's important to always stay up to date with new technologies and everything that comes with this, especially cybersecurity in the online world.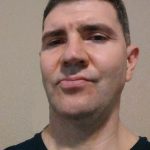 Scott McMahan
Cybersecurity Researcher
Scott is an experienced technology writer and former freelance web developer who has a thorough understanding of cybersecurity and online privacy.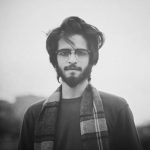 Shummas Humayun
Cybersecurity Researcher
Shummas is an avid cybersecurity researcher, writer, and advocate for internet anonymity/privacy. As an AI enthusiast, he aims to broaden the horizons of technology. He also loves gaming on the side to get his creative writing juices flowing.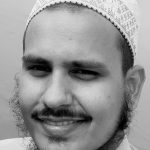 Husain Parvez
Cybersecurity Researcher
Husain was swayed towards the world of tech with his first job at a CRM and ventured into the world of cybersecurity with VPN reviews, app testing, and detailed guides.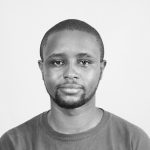 Lawrence Wachira
Cybersecurity Researcher
Lawrence is a tech writer who's passionate about cybersecurity, renewable energy, and SEO. He always talks about online privacy, loves testing VPNs, and enjoys learning new technologies.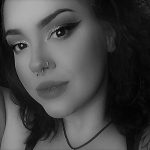 Lea Hyatt
Cybersecurity Researcher
Lea is a writer who focuses on cybersecurity. Online privacy and security are her top priorities in her research.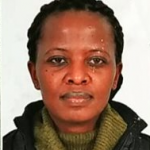 Maryanne Gaitho
Cybersecurity Researcher
Maryanne Gaitho is a technology enthusiast keen on educating and informing people with content. She loves all tools that create efficiency, collaboration and automation, and always has her eye peeled for the latest products and happenings in cybersecurity.

Priscilla Liu
Cybersecurity Researcher
Priscilla is an experienced IT cybersecurity and compliance technical writer. She talks about how cybersecurity, privacy, encryption, and information security solutions support unique project objectives while meeting regulatory and quality standards.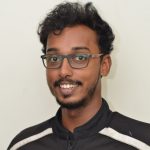 Vishal Venugopal
Cybersecurity Researcher
Vishal is a freelance writer who's passionate about technology and cybersecurity. Apart from writing, he also really enjoys educating people on privacy and staying safe online.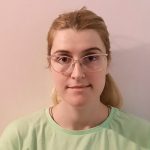 Anka Markovic Borak
Cybersecurity Researcher
Anka is a tech writer with a keen interest in cybersecurity and online privacy. She thinks it's really important to educate people on how to avoid misuse of their data.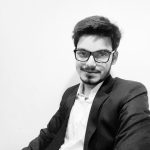 Akash Deep
Cybersecurity Researcher
Akash is a tech enthusiast and a gadget freak. His specialty is Cybersecurity, Artificial Intelligence, and SEO. He loves testing VPNs and helping people stay safe online.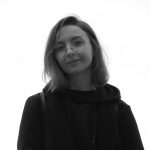 Kristina Joshevska
Junior Editor
Kristina Joshevska is a content writer with a keen interest in cybersecurity and tech-related topics. She enjoys every aspect of writing and strives for content that is well-researched and error-free.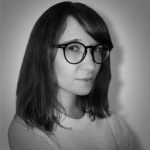 Magdalena Madej
Cybersecurity Researcher
Magdalena Madej is an experienced cybersecurity analyst, researcher, and content writer. Holding a degree in Security Studies, she is a detail-oriented freelancer who focuses on technology security.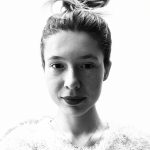 Aleksandra Kovacevic
Cybersecurity Researcher
Aleksandra is a seasoned copywriter with a background in languages and hands-on experience in customer data privacy and social media monitoring. She combines her two biggest passions, love for the written word with technology, to craft well-researched copy.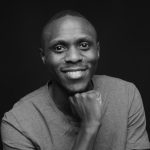 Kennedy Otieno
Cybersecurity Researcher
Kennedy is a keen tech writer with a strong background in digital privacy. He's most enthusiastic about testing VPNs and educating people on the safest ways to access the internet.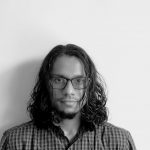 Anirudh Sharma
Cybersecurity Researcher
Anirudh is a computer science engineer turned writer who specializes in cybersecurity, information technology, and travel. He is an experienced digital operations manager and a fervent advocate of privacy.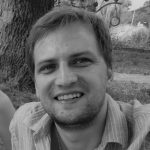 Ernest Sheptalo
Staff Writer
Ernest is a long-life writer and a cybersecurity enthusiast. He enjoys dissecting bespoke tech and is a strong proponent of digital freedom.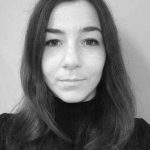 Ivana Sarandeska
Cybersecurity Researcher
Ivana is a digital marketer with 7+ years of experience. A tech and cybersecurity enthusiast. She stays up to date with latest news and trends and is always on the hunt for new tools for staying safe and anonymous online.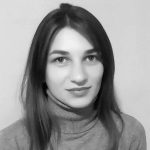 Andjela Nikolic
Cybersecurity Researcher
Andjela is a writer and technology enthusiast with a special interest in cybersecurity and data protection.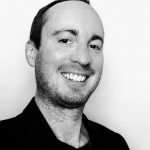 Ben Lawson
Junior Editor
Ben has been a keen writer since graduating, in both professional and personal life. He has a background in IT service desk operation and online resource testing, with experience in cyber-security in an educational setting, and mobile device security.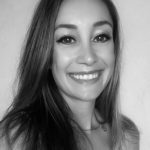 Christine Johansen
Editor
Christine is a travelling copywriter with a mission to encourage secure connections, worldwide. VPNs and cybersecurity are her expertise.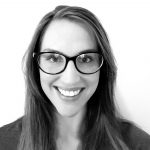 Anneke van Aswegen
Senior Editor
Anneke is an experienced writer and editor. With a masters degree in research psychology, Anneke explores internet technologies and its impact on your privacy, empowering readers to protect themselves against digital predators.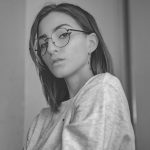 Andreea Juganaru
Senior Editor
Since young, Andreea has always had a passion for technology. From opening computers up to learning how search engines work, Andreea is now continuing her quest for knowledge in the field of cybersecurity.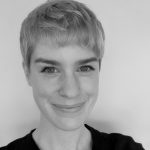 Kate Richards
Managing Editor
Kate is a freelance journalist, her writing focuses mostly on gaming & tech, arts and culture. She is obsessed with sci-fi and hopes to visit Mars someday.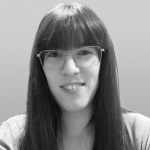 Kristina Perunicic
Managing Editor
Kristina is an experienced tech writer and researcher with a keen interest in cybersecurity for businesses and the general public.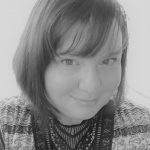 Kristin Hassel
Staff Writer
Kristin is a Multimedia Visual Communications entrepreneur who is experienced with identity access management and online security.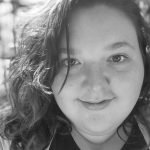 Kate Veale
Senior Editor
Kate is a technology researcher and human rights columnist, animal lover, and all-round TV binge-watching enthusiast.